Welcome to Sharbuno Jewelers !
For years we have provided our clients with exquisite beauty, unsurpassed quality, stunning choices, and unparalleled professionalism from our spacious and accessible store in Port Washington, Wisconsin . The success of our family business has been a direct result of our commitment to excellence and client satisfaction. If you are already a member of our extended family, Hello! If you are new to us, we genuinely and warmly invite you to get to know us and our special way of doing business.
You'll never demand to "talk to the boss" at our store. The entire sales staff is knowledgeable, friendly, and courteous-highly trained to meet your specific needs. The owner is in the store, though, ready to help you personally. Sharbuno Jewelers is your third generation jeweler, serving Southeastern Wisconsin and surrounding areas since 1950. Founded by Harold A. Sharbuno, joined by his son Gordon in 1954 and grandson Tom in 1984, the Sharbuno family has dedicated their life's work to the study of diamonds, gems, and precious gifts.
At Sharbuno Jewelers you will find our cosmopolitan selection served up with hospitality.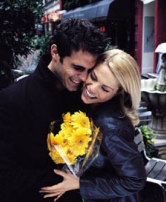 We understand how hard you work for your money. When it comes time for you to purchase jewelry, YOU just have to know what you LIKE and what you can afford. Our dedicated and educated staff will match you with the perfect piece-whether it is for yourself or someone important in your life. We stand behind absolutely everything that we sell. So whether you want to buy an original design 14 karat gold pendant, a stunning Tahitian Black Pearl ring in a special order size, or you're in the market for a 5 carat fancy yellow diamond set in platinum, we will help you every step of the way.
We don't just sell jewelry; we sell happiness.
This website is a new way to serve our clients-and introduce our way of doing business to an even larger client base. You have been requesting it so here it is! We want it to be EASY for you to get your next family treasure. All you have to do is come in or call us!